<<
Return to home page
Who is behind EstatesMaster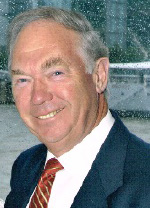 EstatesMaster is the brainchild of Prof. Bernard Williams FRICS a Chartered Surveyor, former senior partner of Bernard Williams Associates (BWA) - a niche UK-based professional consultancy which he founded in 1969 specialising in building and facilities economics .
Created by Bernard Williams in collaboration with his old colleagues at BWA, EstatesMaster draws on first-hand analysed records of facilities costs and performance in over 10,000 buildings and experience of over 40 years of facilities benchmarking consultancy.
Prof. Williams is well-known for his work in developing facilities economics as a discipline. His book by the same title (Facilities Economics - IFPI Ltd.) is a world-wide standard reference on the whole spectrum of the discipline from Property Development economics to the economics of making a cup of coffee.
He is also author of 'Benchmarking Facilities', 'Justifying the Investment in Facilities' and 'Whole-life Economics of Building Services' (all published by IFPI Ltd.).
In 2005 he was appointed by the European Commission to benchmark the efficiency of the EU construction industries and in 2010 he was selected by BIFM's FM World journal as one of the TOP-20 Pioneers of Facilities Management.
<<
Return to home page