<<
Return to home page
Who is behind EstatesMaster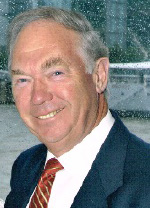 EstatesMaster is the brainchild of Prof. Bernard Williams FRICS a Chartered Surveyor, former senior partner of Bernard Williams Associates (BWA) - a niche UK-based professional consultancy which he founded in 1970 specialising in building and facilities economics .

BWA's client base reads like the Who's Who? in International business.

Created by Bernard Williams in collaboration with his old colleagues at BWA, EstatesMaster draws on first-hand analysed records of facilities costs and performance in over 10,000 buildings and experience of over 40 years of facilities benchmarking consultancy.

Prof. Williams is well-known for his work in developing facilities economics as a discipline. His book by the same title (Facilities Economics - IFPI Ltd.) is a world-wide standard reference on the whole spectrum of the discipline from Property Development economics to the economics of making a cup of coffee.

He is also author of 'Benchmarking Facilities', 'Justifying the Investment in Facilities' and 'Whole-life Economics of Building Services' (all published by IFPI Ltd.).

He holds a visiting Chair in the Centre for Facilities Management and Development at UK's Sheffield Hallam University

In 2010 he was selected by BIFM as one of the TOP-20 Pioneers of Facilities Management.

He remains an active consultant to BWA who are contracted with IFPI to keep the database fully up-to-date with facilities costs and performance.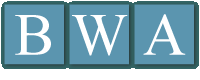 <<
Return to home page